A Charming Wine bar in the heart of ubud


Organic AND Seasonal
We are proud to provide our customers with organic, seasonal and fresh produce.


WE Support Local
We partner with local farmers, cheesemakers & carefully chosen butchers to serve the best products.


No Reservations
Located in the heart of buzzing Ubud, we welcome you to join us without any need to make a reservation.


We Love Vegans
We have an extensive range of Vegan options available including our locally made artisanal Vegan cheese
.
A European WINE BAR concept in Ubud
Belle Wine Bar & Grazing Boards is a charmingly chic wine bar born from the lack of great wine & cheese in Ubud, Bali. Serving local and international wines and local artisan cheese, charcuterie & crudités. Special care has been taken to ensure an extensive vegan offering including mouth-watering vegan cheese. Offering a stylish European design in a relaxed central Ubud location.
Belle showcases approachable to splurge-worthy price points on over 25 wine varieties and an extensive wine by the glass list. Red, white, rosé, sparkling and champagne is available. Belle serves wine from France, Italy, Australia, Argentina, USA, Indonesia, Chile, New Zealand and Spain. Wine Flights with cheese pairings up-level your evening into a complete wine tasting experience unlike anything else in Bali. View our complete Belle Wine Bar & Grazing Boards menu here.
A wine bar that cares
At the heart of Belle Wine Bar & Grazing Boards is supporting Bali's local producers and artisans, ensuring we remain committed to providing the very best and ethical products for our customers. We care about where our ingredients come from and we are proud to offer produce that is always fresh, seasonal and organic.
We only use high welfare butchers and only a few local butchers made the cut, ensuring our high quality and gourmet charcuterie that have our customers coming back for more. We partner with exceptional cheesemakers sourcing the best milk from grass-fed and high welfare Indonesian cows. For our vegan guests, we have excellent vegan selections available and our Ubud-made artisanal vegan cheeses will truly surprise you!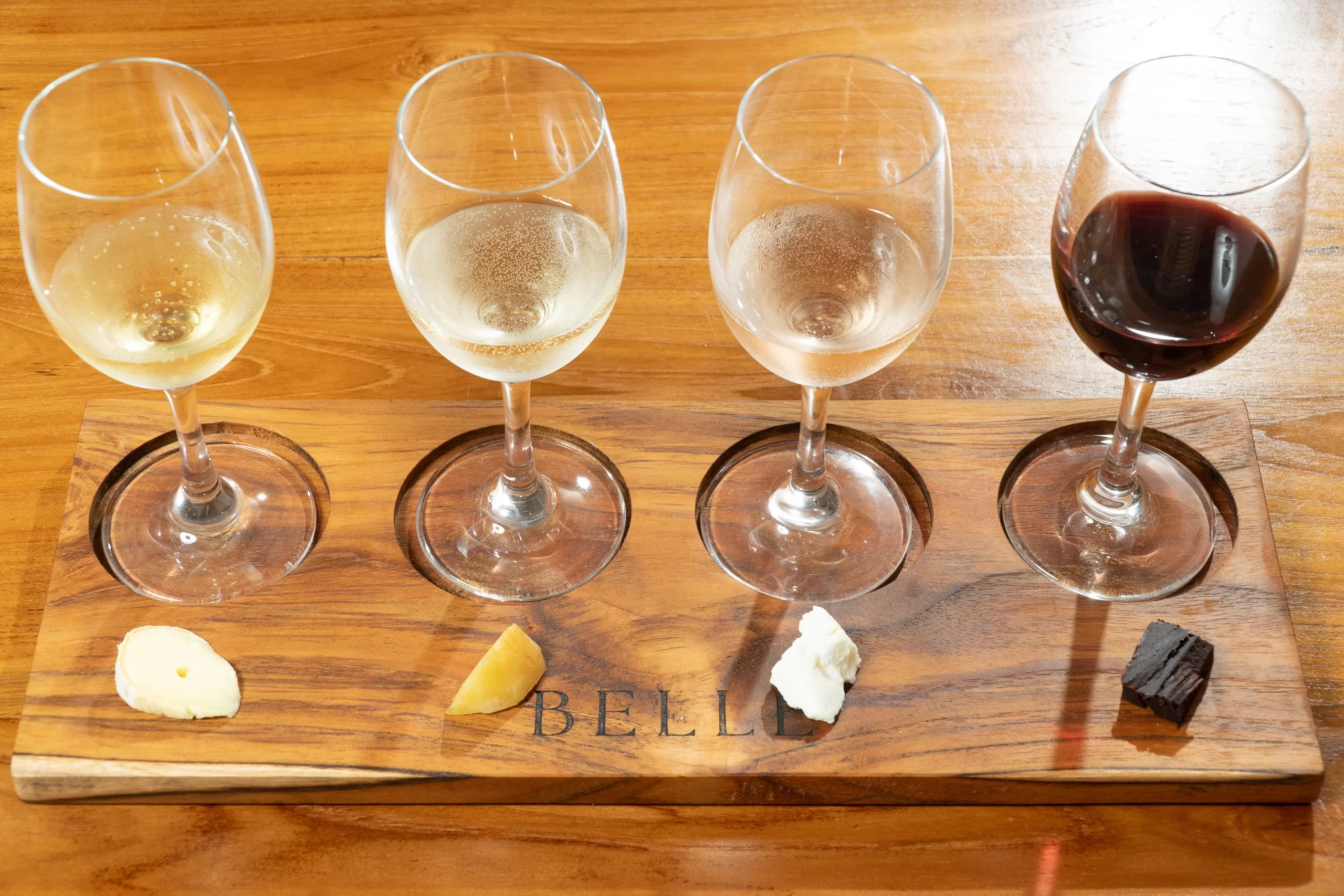 WINE TASTING FLIGHTS WITH CHEESE & CHOCOLATE PAIRING
Grab your friends and get excited for a memorable evening of outstanding wine and delectable crudités. Belle offers an extensive and inclusive wine list that guides you through an enticing experience.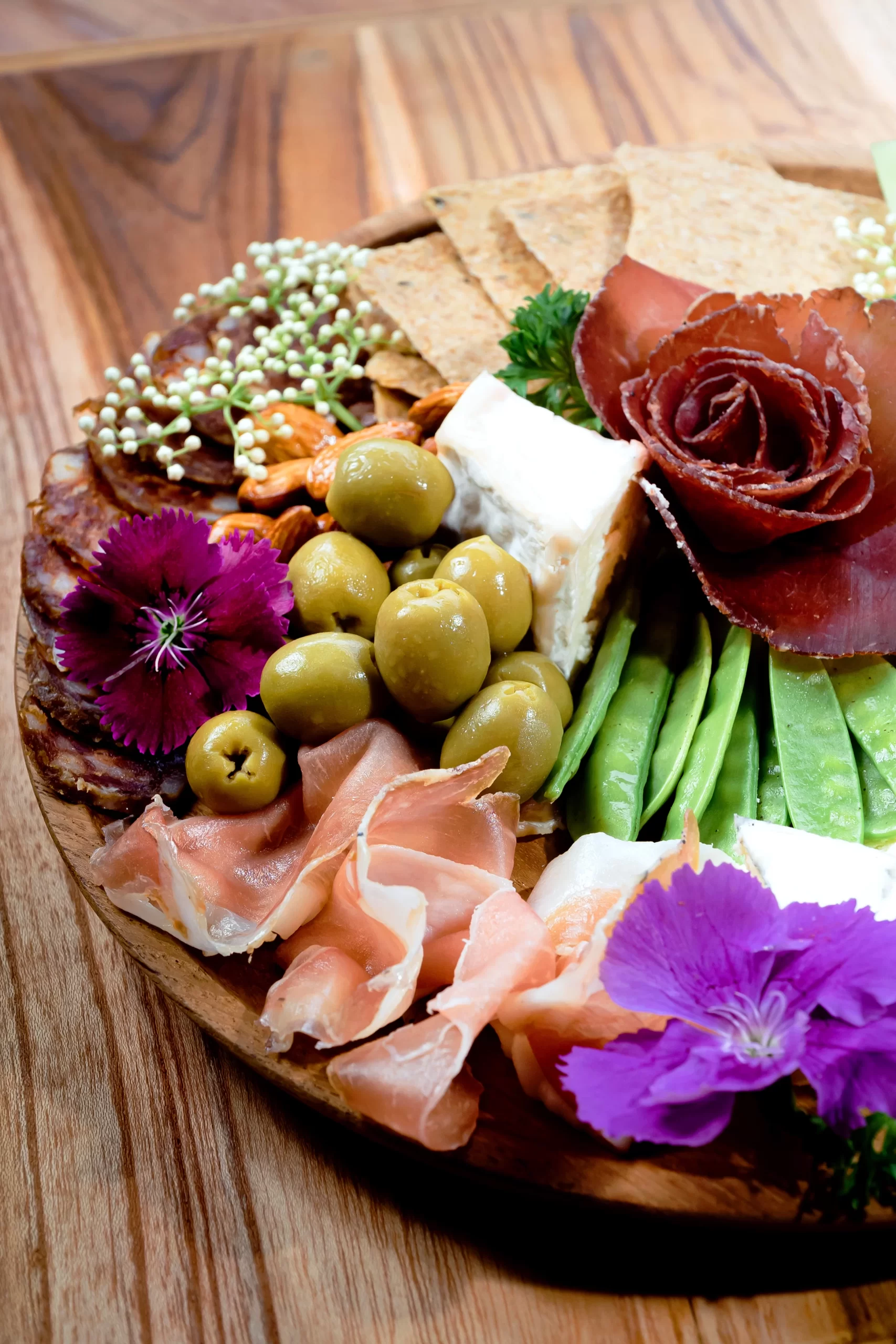 Delivery and take away Options available
Have a party or event coming up and need a grazing board? Or just feel like a cosy night in with cheese and mouthwatering bites? We have you covered with our partner Bali Grazing Boards taking care of deliveries.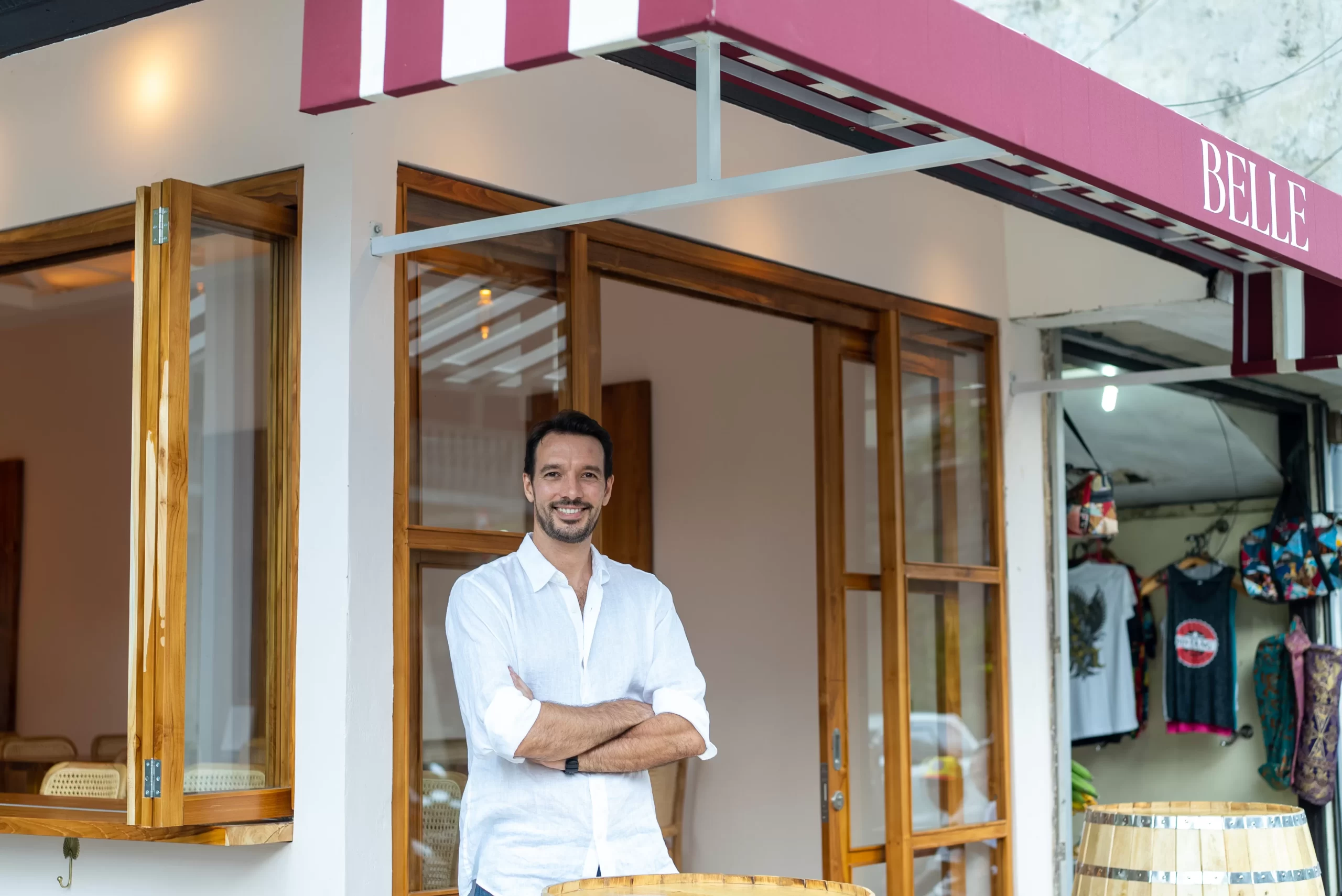 Our Promise To You
Gorgeous space, friendly and knowledgeable service, delectable wines and moreish bites. A lovable space for memorable moments, created for those in search of outstanding wine & cheese in Bali.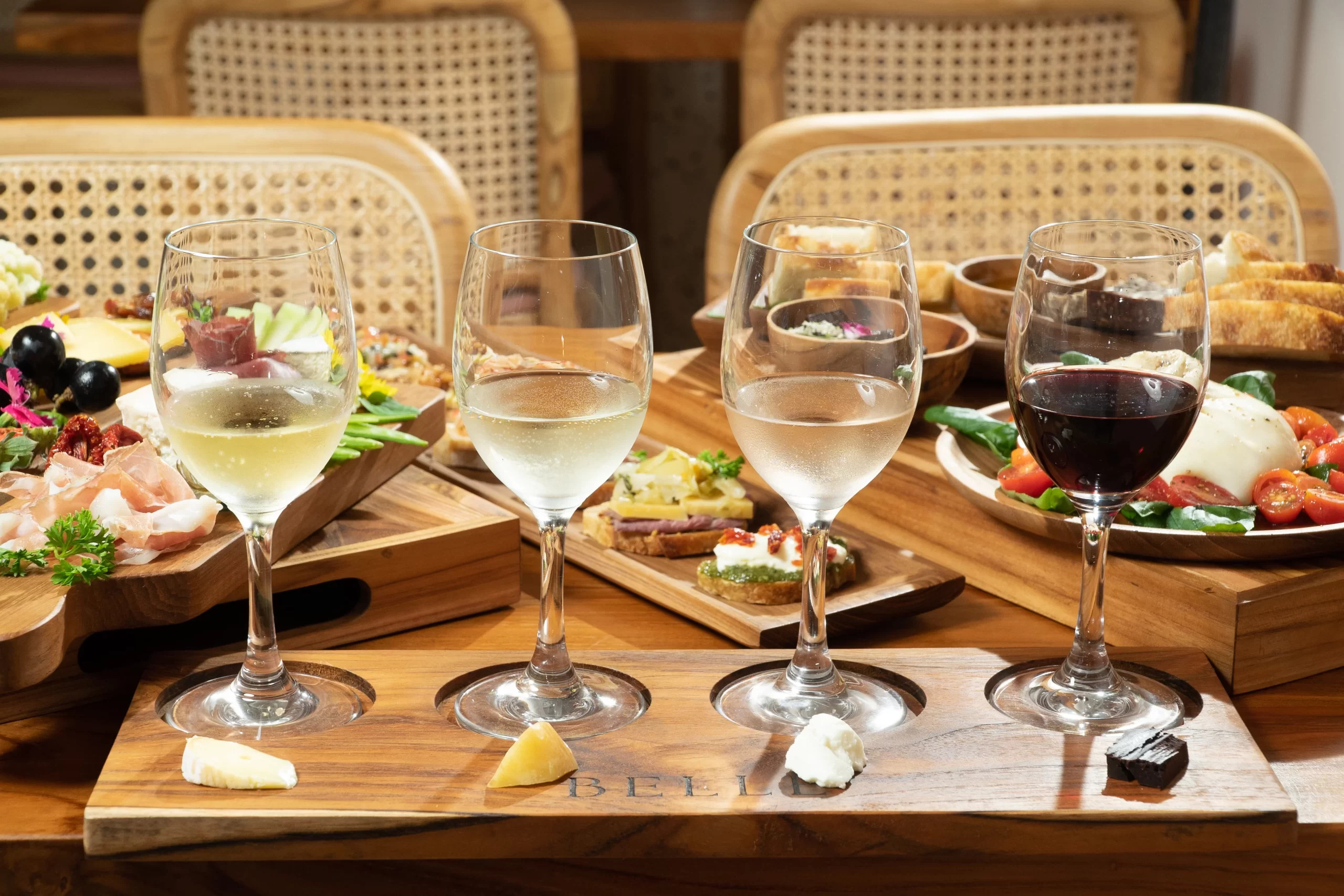 25 Wine Varieties Available
Belle offers an impeccable range of imported and local wine to please enthusiasts of any palette. Belle has over 25 wine varieties available and a comprehensive and diverse wine by the glass offering.
What our customers say ABOUT BELLE WINE BAR