What to do in Ubud when it Rains?
Although Ubud, Bali is known for its hot, sunny weather, it does rain here, especially during the wet season. Thankfully, this Indonesian town has tons of great indoor activities so you can make the most of a rainy day.
From indulging in world-class spa treatments to savouring the rich flavours of local dishes, you won't run out of things to do in Ubud, even when it's raining.
The Best Ubud Rainy Day Activities
Here are some of the best activities to do in Ubud when it's raining: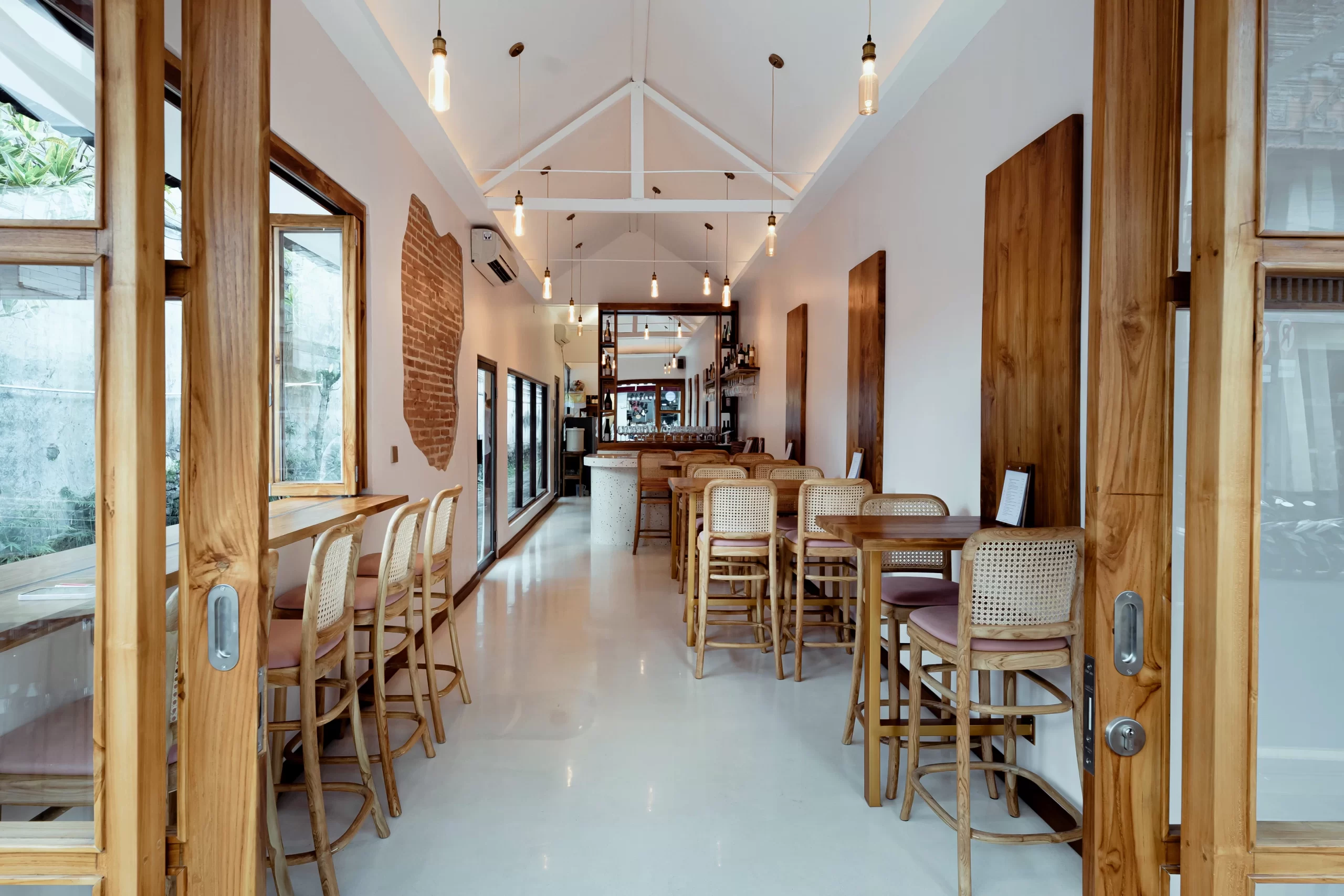 +62 811-3851-310
Jl. Monkey Forest, Ubud
Open Monday-Saturday from 4pm
Wine and cheese lovers are in luck because one of the best wine bars in Bali, Belle Wine Bar & Grazing Boards, is located here in Ubud. 
This chic wine bar offers over 25 varieties of both local and international wines by the glass or bottle, as well as craft beer.
Try one of Belle's local artisan cheeses, charcuterie, and crudités to pair with your drink. There is something for everyone as you can even find various delicious vegan cheese options here.
You can't miss the wine-tasting flights, which are paired with the perfect cheeses and chocolate. 
If it's raining too much for you to even leave your villa, don't worry, Belle offers takeaway and delivery options so you can have a cosy night in, but visiting in person allows you to check out the bar's stylish European design.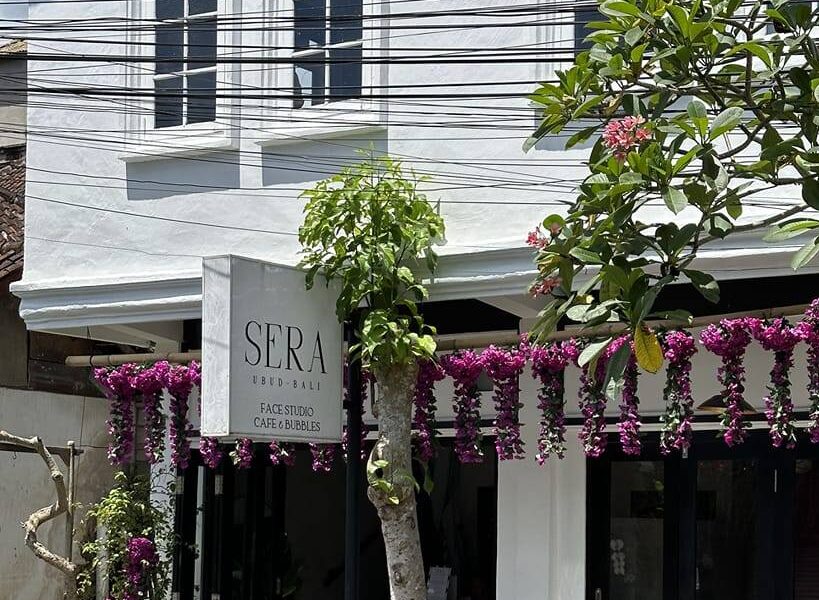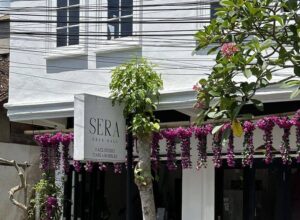 +62 821 4593 2574
Jl. Tirta Tawar, Ubud
Open Monday to Saturday from 10am to 6pm
Nothing's better than being pampered at the spa, especially on a rainy day.
Ubud has plenty of great spas, but only one face studio: Sera Ubud Bali.
Choose from a variety of packages that include services like detoxifying scrubs, face massages, vibration therapy, gua sha, and scalp massages.
Sera also has a café, so you can add a meal or prosecco to your spa package, or visit just to enjoy their signature high tea and other delightful food offerings.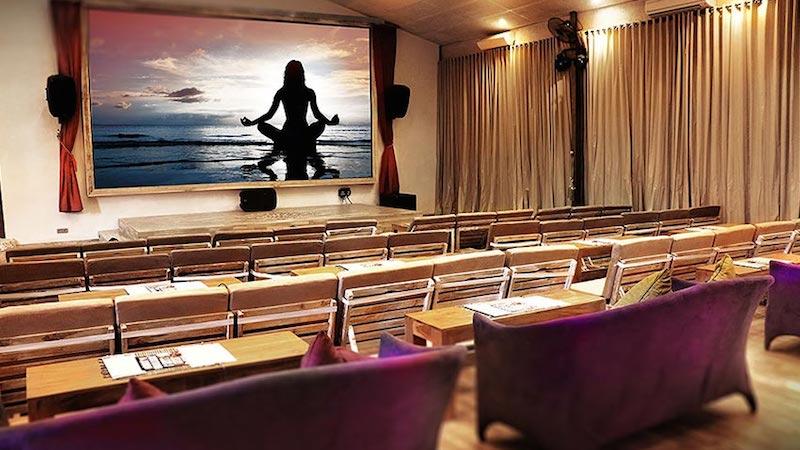 +62 811-3991-718
Jl. Goutama Selatan, Ubud
Rainy days are typically the perfect time to sit home and watch a film, but you don't want to be stuck in a hotel on your vacation, so you can visit Paradiso Ubud instead.
Paradiso Ubud is a movie theatre, but also a raw vegan bar, live performance space, private event facility, and shop. 
It's the perfect place for vegans who often miss out on movie theatre snacks because Paradiso Ubud sells non-GMO organic popcorn and other vegan and vegetarian treats.
Choose between options for new and old films played daily in English.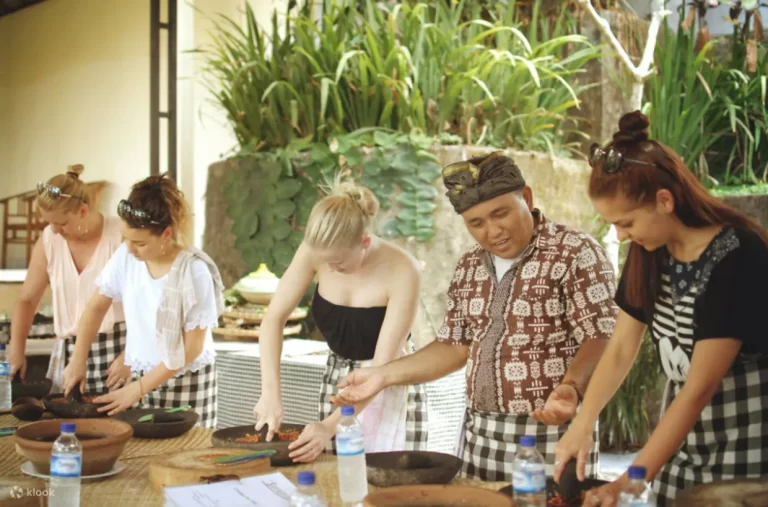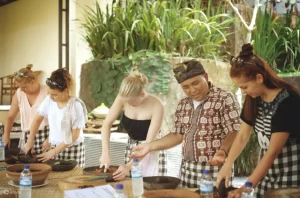 +62 812-4636-8226
Jl. Raya Laplapan, Ubud
Bali is known for its delicious food, like mie goreng (fried noodles) and kolak pisang (banana saba which has been braised in palm sugar gravy). 
You can learn how to make some of these local dishes at Ketut's Balinese Cooking Class so you can impress your friends and family back home.
Choose between a morning or afternoon cooking class with a limit of 10 participants, so each person can receive the attention and help they need. 
If you choose the morning class and it's not raining too hard, you can even visit the market with the chef to source your own fresh ingredients and learn how to bargain like a local.
After finishing your class, you can enjoy the fruits of your labour by eating in a dining room overlooking the quaint farm.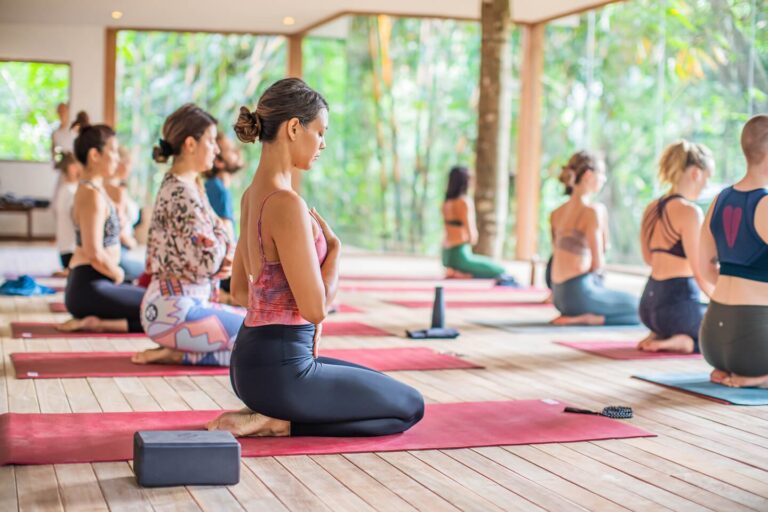 +62 036-1978-055
Jl. Jembawan no. 3, Ubud
Another thing Bali is known for is its deep spirituality and vibrant yoga culture. 
Participating in a yoga class with soothing rain sounds in the background is a great way to pamper yourself. 
Choose from a variety of classes at Radiantly Alive, like aerial yoga, gentle flow, tantra yoga, yin yoga, or fluid hatha.
You can buy a card for one class but if you're in Ubud for a week or more, consider getting a weekly unlimited pass to try as many classes as you want.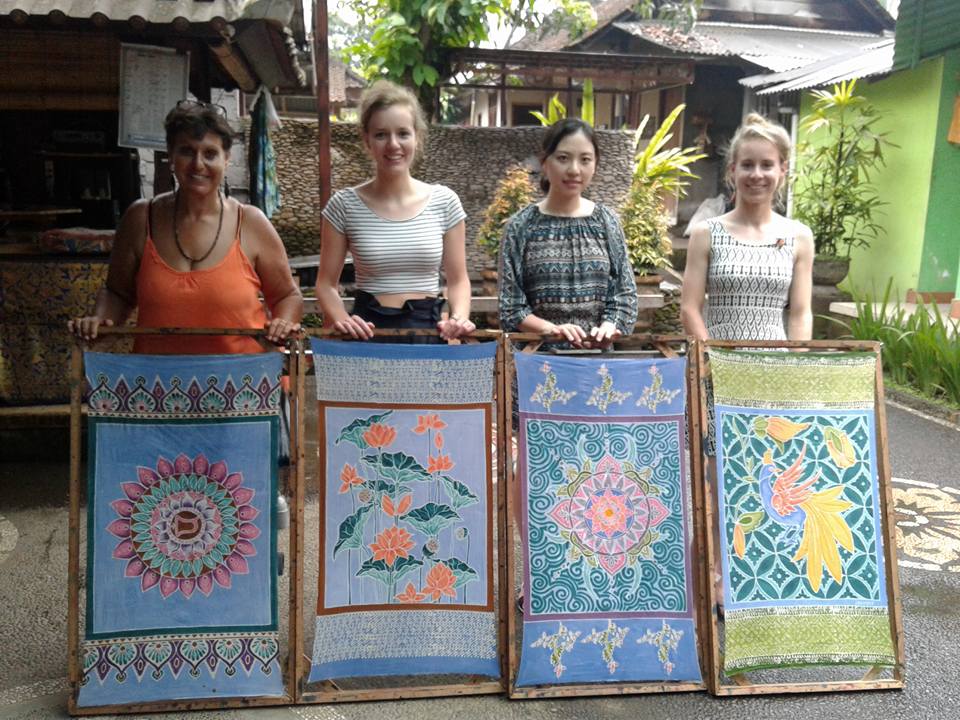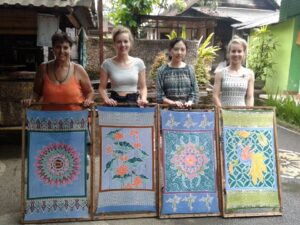 +62 812-3835-2054
Jl. Sri Wedari no. 61, Ubud
Open daily from 9am to 5pm
You may have seen intricate textiles called batik if you've visited any market in Bali. 
Artists use wax-resistant dyeing methods to design this colourful Indonesian cloth.
You can learn more about this traditional process by creating the fabric yourself in a batik class at Widya Batik Class.
Participate in a group workshop or book a private one to create your own batik fabric, which is the perfect souvenir to take home.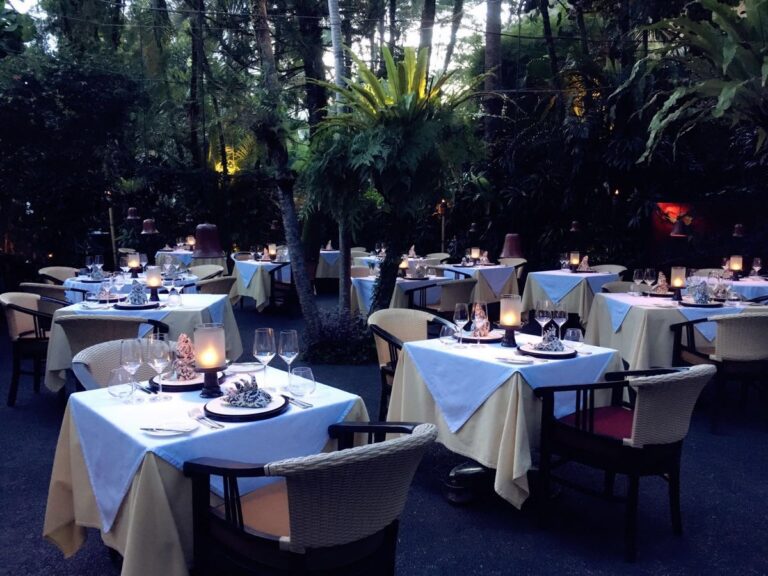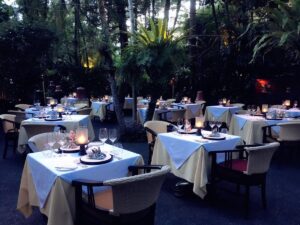 +62 361-975-768
Jl. Raya Sanggingan, Ubud
The dining room is open daily from 12pm to 1am
There's something about the rain that makes people want to eat, and what better place to eat than a fine-dining restaurant?
Mozaic is a fusion restaurant, combining French techniques and Indonesian flavours, that invites guests on a gastronomic adventure.
The menus are meticulously crafted, using local ingredients from around the island, as Mozaic is committed to sustainability.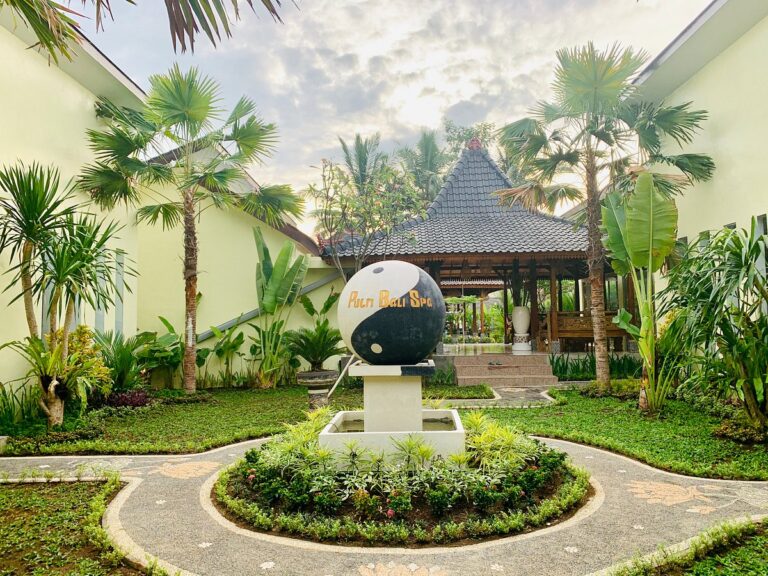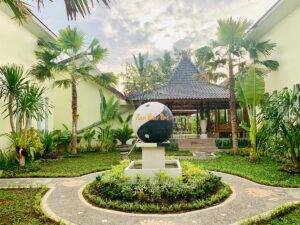 +62 361-978-960
Jl. Raya Sanggingan, Ubud
Open daily from 9am to 9pm
Another great spa in Ubud is Putri Bali Spa, a haven of relaxation and rejuvenation.
Choose from a diverse menu of wellness treatments and packages inspired by traditional Balinese techniques. 
Putri Bali Spa offers a wide range of services, such as Balinese massages, facials, body scrubs, hair treatments, and the iconic flower bath.
Add lunch or cake to your spa packages to turn your visit into a full-day affair.
You can book online, so finding last-minute availability on a rainy day shouldn't be too hard.
Conclusion
We hope you have enjoyed our guide on 'What to Do in Ubud When It's Raining'. As you can see there are plenty of indoor activities for rainy days, whether you are travelling solo, with a partner or with your family. Rainy days don't need to be boring and you can still make the most of your holiday and make lasting memories in Ubud, Bali, even if it's raining.